The truth is, we just don't know
When the three of us (that's me, Fred, along with Spencer Harvey and John Strehle) started out in a converted textile factory in Massachusetts in 1998, we couldn't have given you a straight answer. In truth, we may have been too busy hand-making our wooden desks long into the night to give it much thought. But perhaps a clue lay in our handiwork. We thought we were practical people, and applied that common sense to what we did. And it worked extremely well.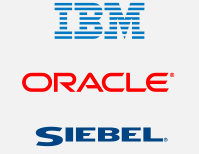 So well, in fact, that almost immediately it was the larger companies that came to talk to us. Oracle, IBM and Siebel explained that they were at that stage where they wanted to stop selling technology into the IT department, and start selling solutions to line of business executives. And they needed help.
Their approach seemed sensible to us. And the most sensible way to do it was to hire the brightest people we could find, measure everything we could, use that information to reach people with the right message, and reach out in the most efficient way. It was simple, and it worked.
We had carved out a new way of doing things – but whether this was instinctive entrepreneurship or simple application of common sense values, we couldn't say…
Go West, young man. And East
So it made sense to go and do that different thing outside the US. In 2002, I met Enrico Brosio, an impeccably qualified and extremely likeable American working on a startup in France, whom I found a lot more down to earth than his Harvard MBA and Trinity College background would suggest. He joined us to set up a European office.
The same year, we convinced Rieko Yamada to set up our office in Japan. She promptly won the SAS account – all the more remarkable because there were very few female entrepreneurs in Japan at the time. But then it seemed to make sense that we were doing something different.
We had kind of gotten used to the idea that we were zigging when everyone else was zagging.
I just consider myself very grateful that we managed to find new people who had the same knack.
The double whammy
But while it was all looking rosy, and we were even beginning to congratulate ourselves on our global success, it all changed.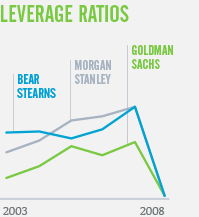 First of all, the business world seemed to freeze overnight… It was late 2008 and I recall driving home along a rainy, congested Interstate just outside Boston, and hearing something on the radio about toxic debt and sub-prime lending. Next thing we knew, huge institutions were crumbling and suddenly no one wanted to invest in anything.
At the same time, we started to realise we were no longer the only players in town. Where we were once simply given the work, we were now being asked to tender for the business. Suddenly there were RFPs everywhere, and every new contract required a 40-page document to be sent to a procurement department. We could see that teleservices were becoming commoditized. It was time to move up a gear.
Enter automation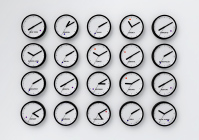 We quickly decided on two courses of action. First, we made the call to 'nearshore' some of our teleservices. Stuart, our Operations Director from the London office put his hand up, and set off, sunblock in hand, to Barbados to create a new division from scratch. Over the following years, other locations would follow, creating a global, multi-time zone tele resource that could be deployed wherever and whenever our clients needed it.
But there was a word that kept coming up in conversation with clients. The word on the street was 'Eloqua' and it seemed that this company had captured the imagination of B2B marketers everywhere. So the second strategic decision was to place a big bet on the nascent technology of marketing automation. Our relentless focus on data and measurement put us in prime position to help our clients make the most of the first really credible product in this space.

But hang on – what were we thinking? Much of our revenue came from telemarketing, and here we were advocating a practice that promised to reduce the volume of calls required to deliver a lead quota. Were we about to cannabilize our own business?
Not at all. There was a bigger picture and we wanted to be part of it.
By combining our human outreach with lead nurturing programs and lead scoring, digital marketing, powered by automation, we had the perfect combination, which we called LLM – Lead Lifecycle Management.
Seagate and Sony were our first clients, quickly followed by others.
Using co-marketing funds from Eloqua, backed by Salesforce and Google, we created the first Demand Generation Summit back in 2007. John Neeson, founder of analyst firm SiriusDecisions, was our first keynote speaker. We were operating at the heart of a fast growing new space.
Bigger and better. From Boston to Bangalore.
The MarketOne family also grew at an impressive rate. We brought on Steven Elliott from a specialist B2B agency to help lead the charge into the world of digital marketing. Jeff Wright, an ex-client-side marketer at BEA, set up our Consulting division as the concepts of waterfalls and demand centers were just gaining traction. And Warren Everitt, the best and brightest Eloqua architect in APAC, came on board to get us up and running in Melbourne, Singapore and Bangalore. We had a unique proposition to market, and some of the smartest people on the planet making it happen.
As investments in marketing technology took hold and with data proliferating, we found we had a more strategic role to play. We won big strategic engagements with clients like AT&T, Lenovo and Caterpillar – companies seeking to put this data and technology to work converting more casual website browsers into committed buyers.
Our "full-stack" demand generation offering enabled them to do just that.

As we expanded, we also matured. 2015 was the year of consolidation, when we merged entities and set up corporate initiatives to bring together global IT, HR, marketing and sales, and to secure ISO 27001. We were coming of age, I guess, but the fact that this process happened smoothly and was embraced by everyone within the company, suggests that we were all growing up together.

Confidence is contagious
Over the last 15 years, I've often been asked if there was some grand plan – or if we were simply good at what we did and slightly quicker than others at bringing it to market? The answer I prefer to give is that we simply backed ourselves. We knew what we were doing, we knew there was a need for it – and we knew it would deliver results. Measurement has always been at the heart of what we did, so we could see it in black and white. It was kind of obvious.
And the wonderful by-product of our confidence was that it gave our clients a sense of certainty about what they would achieve.
All the senior marketing people I have met have a double challenge on their hands: to direct strategies, tools and campaigns – but also to justify what they are doing to bosses and budget holders.
To stand up in the boardroom with sweaty palms and deliver a Powerpoint presentation that might make or break their career. But because they could point to the data that drove their decisions, and the outcomes that resulted, they could tell the company what it had to do, and where it needed to invest.
The next decade will have all kinds of twists and turns – but whatever happens, that natural confidence will still be there. We know what we can do. We know we'll always do the right thing by our clients. And those clients, in turn, know for sure that they will be more successful for working with us.